skidmo_fic wrote me a SGA/Torchwood, Rodney/Ianto crossover Secrets of the Order and I enjoyed it so much that I made a FanArt piece for it.

Both fic and FanArt are rated G.

Author's Summary: Torchwood/SGA crossover: Rodney McKay is a coffee connoisseur, and Ianto Jones is a coffee god.

Preview: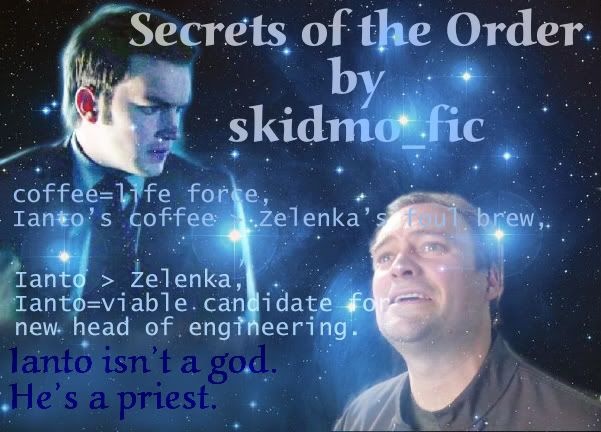 SGA screencaps provided by StargateCaps.com

Torchwood screencaps provided by
marishna.