1) Comment to this and I will give you 3 people.
2) Post this meme with your answers.
3) Provide pictures and the names of 3 people.
4) Label which you would marry, shag, and throw off a cliff.
eviinsanemonkeygave me Ianto Jones, Jack Harkness, and John Hart.




Marry:
John Hart: I want to see just how good of a wife he actually is.



Shag:
Ianto Jones: I'm sure Jack has taught him how to be very innovative, plus I would totally get a post-coital coffee.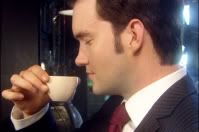 Throw off a Cliff:
Jack Harkness: He can't really die, so it wouldn't be a big deal.