From
onetouchspark

'1) Comment to this and I will give you 3 people.
2) Post this meme with your answers.
3) Provide pictures (at least for the hawt ones) and the names of the 3 people I gave you.
4) Label which you would marry, shag, and throw off a cliff.'



Misha Collins

I'm going to have to cliff him. Sorry. At least I'm sure his pony will catch him.




Ray Kowalski

If he's wearing his black shirt I don't think I'd be able to stop myself from shagging him.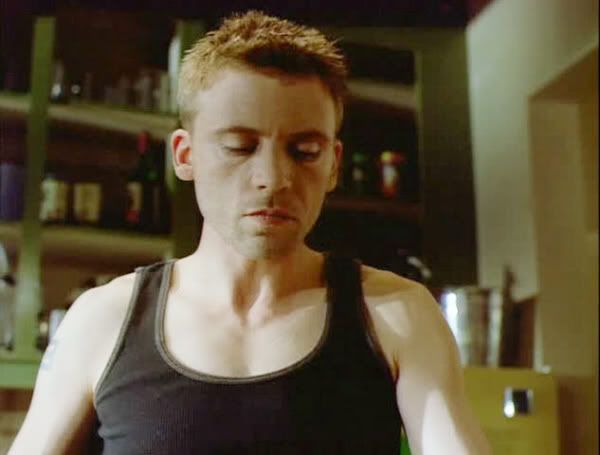 It has nothing to do with my tattoo fetish ;) Nope, nothing at all.



Ianto Jones

I'd marry him just to get his fantastic coffee every morning.